American Canoe Association Kayak Instruction Being Offered at CBEC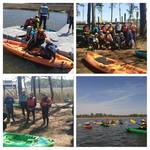 ACA Level 1:  Introduction To Kayaking*
Sunday, October 8th from 10am-5pm
This course is designed for beginner to intermediate kayakers who wish to develop skills of safe, responsible, and enjoyable kayking on the following crafts:  traditional decked kayaks, inflatables, and sit on tops.  Note:  Use of sprayskirts is not part of this course.  This is being offered as a Skills Course with optional Assessment for an additional fee.  Assessment provides the participant with the opportunity to receive ACA documentation of having achieved a certain level of paddling ability.
Course Content:
Pre-Paddling Preparation, Equipment Overview, Stroke Development, Maneuvers, Rescue, Rules of The Water
Course Setting:
Class size minimum of 5 and maximum of 15, 2 hours of dryland instruction, 3 hours of on-water instruction on calm,flat water, ACA Certified Instructors at a ratio of 5 to1.
Course Location:
The Chesapeake Bay Environmental Center, 600 Discovery Lane Grasonville, MD 21638
Course Cost:
Skills Course:  $45 For CBEC Members(Incudes use of kayaks and equipment)*, $50 For Non CBEC Members*
Assessment Fee:  Additional $20*
Kayak and Equipment Rental Fee:  $20
Course Registration:
 What is the American Canoe Association?: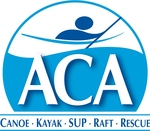 For further information contact:
Courtney Leigh, Volunteer and Adult Education Coordinator, ACA Level 1/2 Instructor, and Certified Interpretive Guide
cleigh@bayrestoration.org or call 443-262-2032
*This pilot program is being offered at a reduced rate this Fall of 2017