New to herbs? Join us for a beginner-level class for learners wanting to take it slow, and get to know specific herbs one at a time. We'll cover 10 key herbs you'll get to know through taste, touch, and smell. Through a monthly, 2-hour exploration we'll practice building a core understanding of herbalism. You'll learn basic skills like how to harvest, clean, and prepare herbs so that you leave with a ready-made herbal preparation to take home. In class, we'll experiment with different applications including tea infusions, salves, and infused oils, herbal dips, tinctures, pastilles, and more.
When: Third Sundays from 1-3 pm, May – October
Herbal Basics Bundle Schedule
May: Violet Leaf & Chickweed – Cold infusion vs Hot Infusion – Tea Tasting for Energetics, Intro to 6 energetic tissue states but focus on cooling, moistening, and relaxing demulcents
June: Yarrow and Blackberry Leaf – Poultice/First Aid/Topical – Review of Tissue states with a focus on warming, drying, and toning astringents
July: Oats Tincture – Introduction to tonic building plants vs short term acute plants and the concept of nervines
August: Lemon Balm and Passionflower – Sauté or Pastilles – Introduction to the doctrine of signatures and the concept of sedatives
September: Tulsi Tea – Introduction to adaptogens through garden walk
October: Chicory and Burdock – Roasted Root Decoction – Introduction to alteratives and how one plant can have many functions depending on the part harvested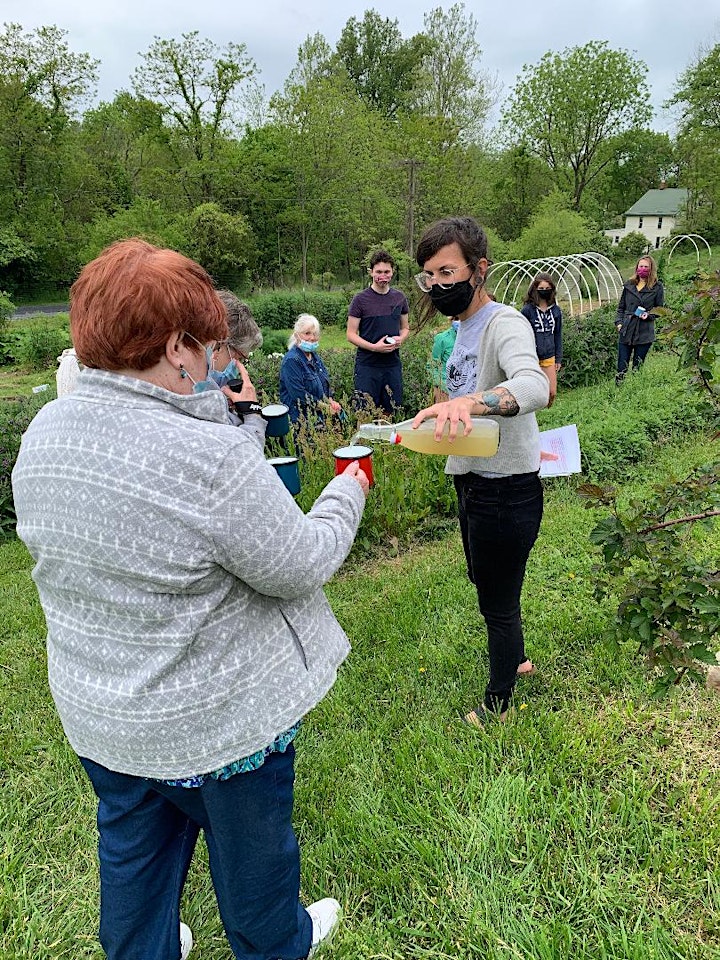 About the Speaker
Ashley Hoffman is a Frederick County native, who brings her passion for this land to her work at Fox Haven. She is an artist focused in photography and mixed media. Within her work, she creates a dialogue for important social and environmental issues. Ashley enjoys being part of the Fox Haven team, expressing her creativity in the artwork in Fox Haven's posters and promotional materials for classes and events. Ashley is also an herbalist who advocates for accessibility in healthcare and herbalism. She hopes to inspire students and visitors of Fox Haven to create positive relationships with their own health, the earth and one another.
—
Beginning in 2022, Fox Haven will pay $2 from every ticket sale to the Piscataway Land Trust as a LandBack tax for the land Fox Haven inhabits. Land taxes to indigenous nations function similarly to paying rent or a home mortgage. Payments such as a mortgage provide access to living space, whereas LandBack taxes recognize our access to stolen Indigenous land.
The Piscataway Land Trust is a long-term Indigenous-led effort led by the 501(c)(3) Cedarville Band of Piscataway Indians Inc. to restore and rematriate ancestral land and sovereignty in the Chesapeake region to Piscataway and other Chesapeake Indigenous people. To learn more or pay land tax, visit: https://www.piscatawayindians.com/projects