Learn the science behind pharmaceutical composition as it relates to potential herb-drug interactions. This class will provide an overview of common herbal supplements and potential prescription drug interactions, as well as safety measures for preventative care.
Disclaimer: Statements in this class are not intended to diagnose, treat, or cure any disease. Content is for informational or educational purposes only and does not substitute professional medical advice or consultations with healthcare professionals
Meet your Teacher: Eziaku Ogbonna, PharmD, MBA, PMP, BCPS
Clinical Pharmacist Specialist & Herbalist Eziaku Ogbonna is a Board Certified Clinical Pharmacist Specialist, Project Management Professional and fall 2021 Herbal intern at Fox Haven Farm. She received her Doctor of Pharmacy degree from the University of Maryland School of Pharmacy after majoring in Chemistry as an undergraduate student. She currently works as a clinical pharmacist at a local hospital.
Growing up in west Africa, Eziaku would observe her elders using herbs to help treat ailments. This birthed her passion for a holistic approach to health and wellness.
Affectionally known as Dr. OG, the 'Farmacist', Eziaku also runs a small skin+body care business called Ayoni Wellness, where she formulates natural health & wellness products with ingredients that are made from nature and backed by science.
Eziaku's mission is to bridge the gap between traditional and western medicine by empowering people with the knowledge and tools that they need to become informed consumers.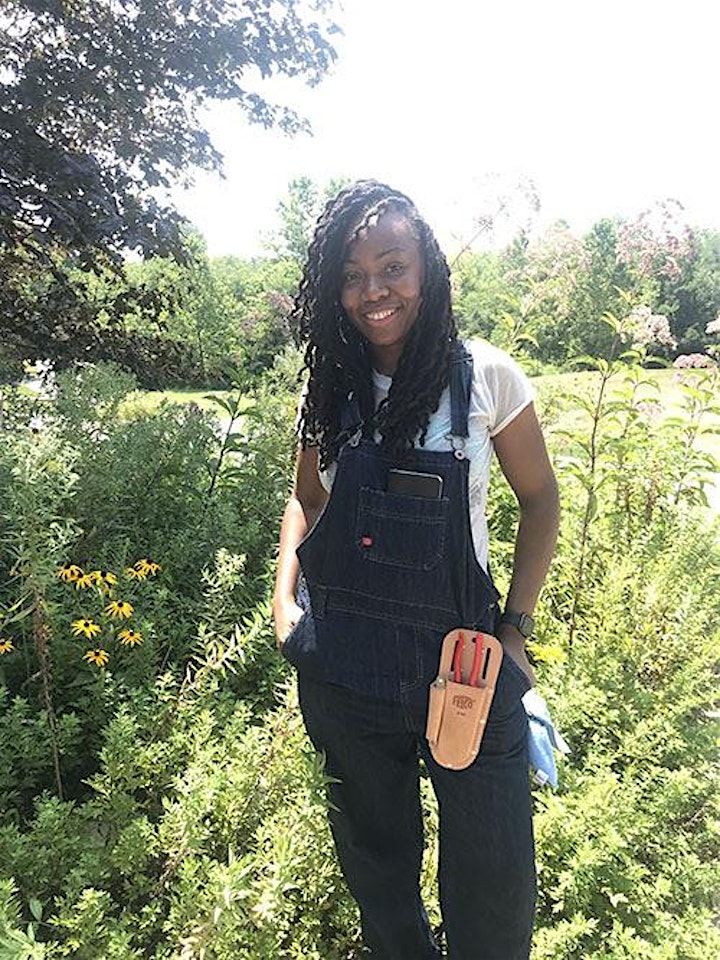 Beginning in 2022, Fox Haven will pay $2 from every ticket sale to the Piscataway Land Trust as a LandBack tax for the land Fox Haven inhabits. Land taxes to indigenous nations function similarly to paying rent or a home mortgage. Payments such as a mortgage provide access to living space, whereas LandBack taxes recognize our access to stolen Indigenous land.
The Piscataway Land Trust is a long-term Indigenous-led effort led by the 501(c)(3) Cedarville Band of Piscataway Indians Inc. to restore and rematriate ancestral land and sovereignty in the Chesapeake region to Piscataway and other Chesapeake Indigenous people. To learn more or pay land tax, visit: https://www.piscatawayindians.com/projects