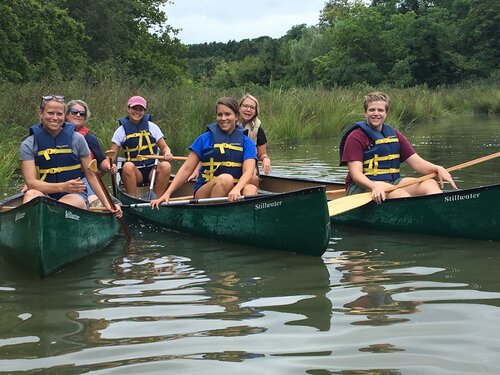 ShoreRivers seeks an Education Coordinator to support our efforts to achieve healthy waterways across Maryland's Eastern Shore. The Coordinator will provide classroom instruction, conduct student field experiences, and lead teacher professional development workshops for multiple school districts. The ideal candidate for this position is a high-energy team player with strong communication and interpersonal skills and experience with children and school systems. This position offers a competitive benefits package and a salary range between $40,000 and $55,000 based on experience. Position begins as soon as possible.
The Education Coordinator is part of the Education Department and reports to the Director of Education, working in person out of the Easton or Chestertown office with a flexible schedule. This position is open to entry or mid-level candidates. This is a full-time position; the employee must be available to work within school day hours and occasionally weekends, evenings, and longer hours when necessary. This position requires frequent travel between Eastern Shore schools and field trip sites. The employee must live in, or be willing to relocate to, the communities where we work. The employee must be vaccinated against Covid-19 and provide a copy of their vaccination card.
CLICK HERE FOR FULL JOB DESCRIPTION & APPLICATION GUIDELINES
To apply, send the following to Ann Frock, Office Manager, at afrock@shorerivers.org by February 15, 2023 with "Education" in the subject line.
1.     Resume and two references
2.     A 3–5-minute video of you teaching about the Eastern Oyster
3.     In lieu of a cover letter, please send a one-page response (total) to the following questions:
a.     How do you think your hobbies could influence how you engage with students?
b.     How would you describe your teaching style?